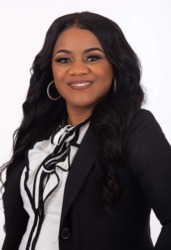 Unlock the key to your dream home with Your Home Town Realtor. With over 15 years of experience in sales and customer service, and a deep understanding of the real estate market, I am your trusted guide to buying and selling property. From start to finish, I will work tirelessly to make your home buying or selling experience as stress-free and seamless as possible.
With my expert marketing skills, I will quickly and efficiently get your home in front of buyers all over the nation. And whether you're looking to buy or sell, I will keep you informed every step of the way, so you always know what's happening.
I understand that buying or selling your home can be a stressful and emotional process, so I promise to provide you with the utmost confidentiality and professionalism. My abilities include great communication skills, thoroughness, superior follow-up, and just old fashioned common sense.
I value long-lasting relationships with my clients and strive to provide only the highest level of service. Your referrals are the lifeblood of my business and I am dedicated to earning them by representing you with energy and focus.
Don't wait any longer to make your real estate dreams a reality. Give me a call today for a no-obligation assessment of your needs and let's start the journey to your dream home together!
-Your HOMEgirl!